ACTIV HOME is the exclusive distributor of wood-straw construction modules from a local industrial production using the patented ECOSTRAUV® process. This building module serves as both framing and insulation for walls, partitions or high or low floors.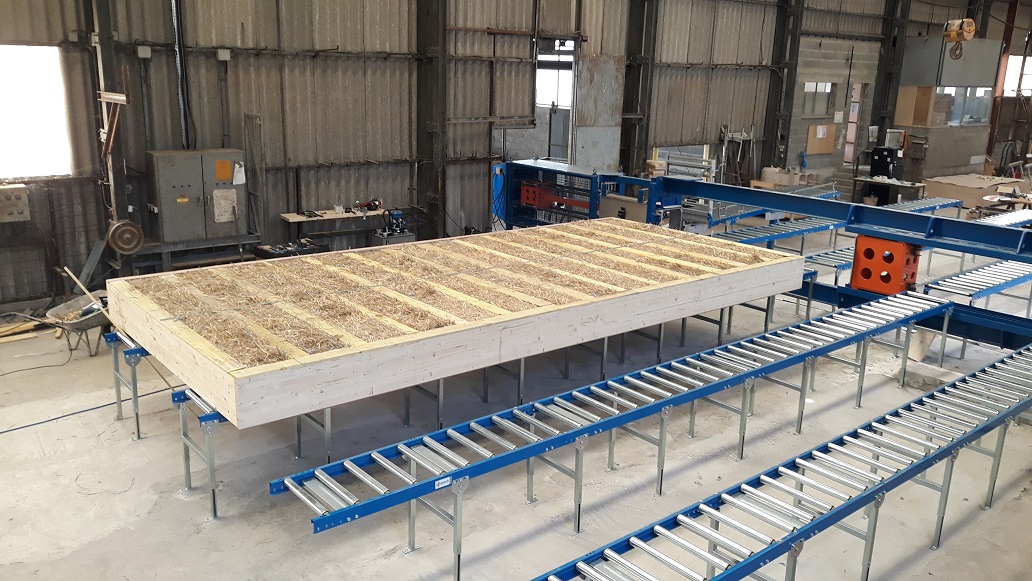 Video of the process
Video of laying the floor on a construction site
Video of laying walls on a construction site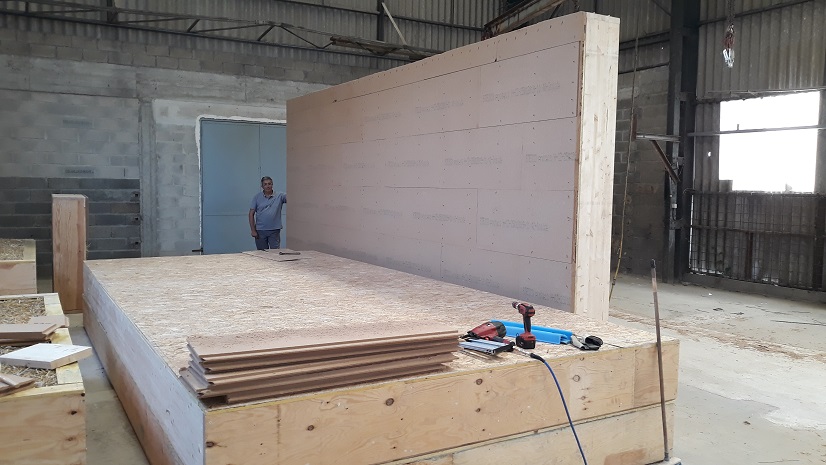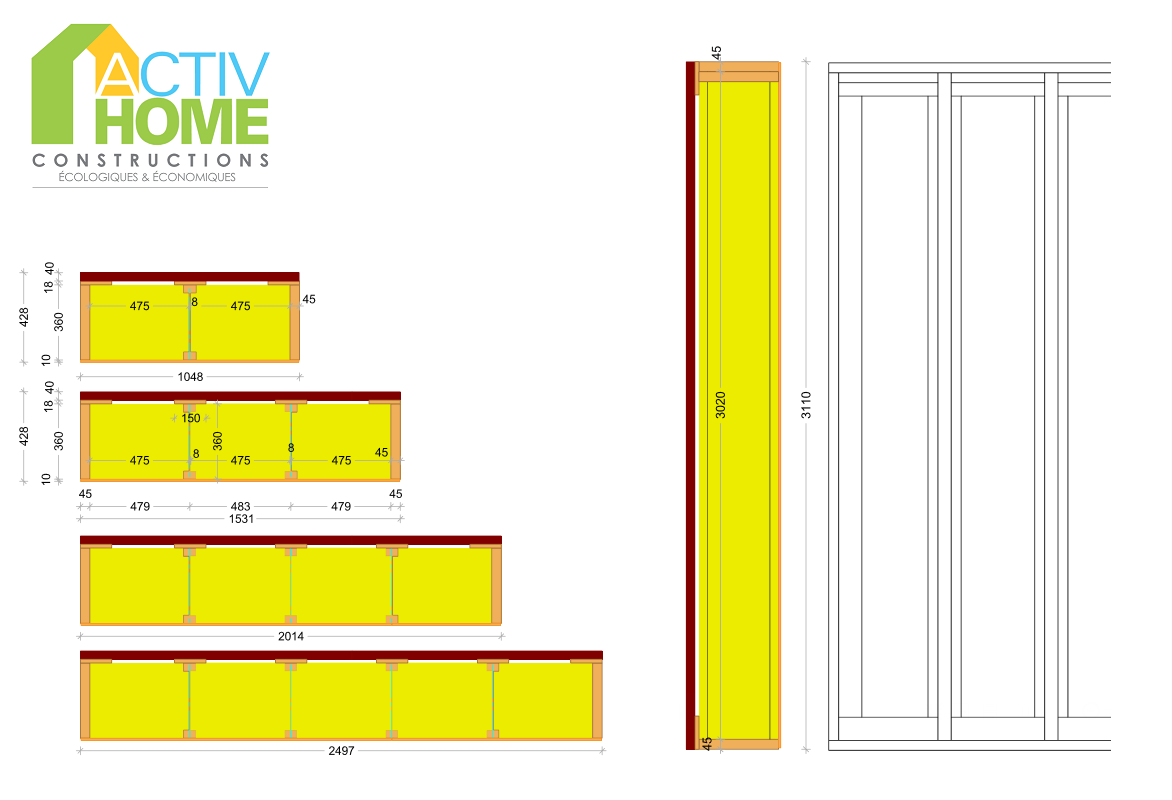 We use directly the bales in their standard format (37 x 47 cm section).
The constructions with our modules will be passive type (with a R = 9.2 m².K / W) the annual energy consumption will be less than 15 kWh / m² of living space), and the carbon footprint of our modules will be negative ( 9kg of carbon stored per m2 of panels). All this for the price of traditional construction, because of productivity gains related to automation. Our production capacity per machine is 40 000m² of panels per year and per team.
Our modules used in walls are carriers up to R + 2 (2 floors). Beyond R + 2, our modules can be used as envelopes and floors to be laid on structural metal structures. The low weight of our modules (about 100 kg / m2) would allow this type of construction
 The purpose of our activity is to sell the process to mesh the territory in France and abroad. But to support our customers builders, architects or developers and convince them of the interest of our process, we can produce ourselves the modules for the first achievements (manufacture, delivery and assembly of modules on site with our ten-year warranty).
Today straw construction tends to develop rapidly. 
COMPONENTS


THE BEAMS
The beams are made of composite wood and have been the subject of a European Technical Approval (ETA-12/0170) validated by the CSTB (Scientific and Technical Building Center).
WOOD PANELS
The wood panels that will be used are in plywood, certified NF Exterior CTB-X (for structural uses).
ouTSIDE PROTECTION
This support based on wood fibers with an insulating vocation and rain cover to protect the structure. The again it is a standardized and certified product
STRAW ADVANTAGES


EXCELLENT THERMAL, ECOLOGICAL AND ECONOMIC INSULATION
Straw is a renewable biosourced raw material that combined with the process ECOSTRAUV® will build buildings that will all be passive basics.
Click her to see
the comparative table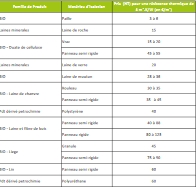 GOOD FIRE RESISTANCE
Contrary to popular belief, straw walls have good behavior in case of fire. The fire spreading through the joints and not through the straw, there is not enough oxygen in a compressed boot to support a high fire. A fire test carried out at CSTB in 2010 on a wall made of insulated boxes with straw bales had also demonstrated that the straw can meet the fire safety regulations for establishments open to the public.
GOOD PRICE
The straw harvested, pressed from the farm is trading around 50 to 80 euros per ton.
OTHER aDvantages
Good sound insulation, renewable and biodegradable material, ensures good "breathing" of buildings. In addition, straw harvesting does not affect the food potential and does not require the use of agricultural land since it is only a question of valorizing a by-product.
THE RANGE OF PRODUCTS
The priority will be to offer a range for professionals in the construction of new homes for residential or professional use (offices, public buildings ..): developers, builders of individual houses, pavillonneurs.
The product will be offered on standard formats, to be then assembled on construction sites by the manufacturers. The wood panels are compatible with cladding type or cladding.

The product is a prefabricated building module that will be made by assembling existing components and filled with straw using a patented industrial process.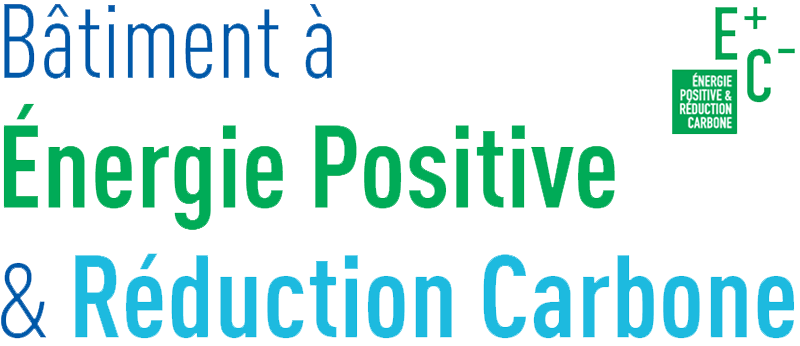 The constructions using our modules are basic passive houses - 4 times less energy intensive than the RT 2012 (french regulation)- it becomes easier and less expensive to bring them to the standard E + C- (positive energy building and low carbon) which will be the norm in 2020.

HISTORY OF STRAW CONTRUCTION

Source : RFCP
In Europe, it is the Feuillette house built in 1920 in Montargis (France), which highlights the use of the straw boot integrated into a wooden frame.
This house of 100 m2 on two levels, in excellent condition, has always been occupied. Today, it hosts the National Center of Construction Straw whose primary vocation is the safeguarding of this building and the creation of a space dedicated to the valorization of straw construction.
The straw construction is framed by a reference established by the RFCP, French Construction Network Straw, created in order to federate the actors in the construction of straw bales.
Straw construction rulesThe Professional Rules for Straw Construction have been validated since 2012 by the Construction Quality Agency (AQC) and offer all guarantees related to the construction sector.
There are currently more than 5000 houses in straw insulation. While this type of construction has many advantages, its development has been slowed down for two main reasons:                                                                                                             
Production costs:
The production of modules was previously carried out using traditional techniques, which resulted in high production costs and made the solution uncompetitive !!                                          
Cultural barriers:
many beliefs about flammability and the presence of rodents
ECOSTRAUV® provides a clear answer to these two concerns:
The industrial process ECOSTRAUV® reduces production costs by more than 30% compared to traditional solutions                                      
The ECOSTRAUV® process compacts straw up to very high density levels (...). Thus compacted straw does not allow the spread of fire and even less the presence of rodents who can not nest and for whom straw was not of interest since there are no grains
The constructive solution developed allows any type of finish on the outside as well as on the inside. Coating, wood or steel cladding on the outside, or a mix of several finishes.
Ditto for interior finishes that can be made of plasterboard BA13, fermacell plate with any type of possible finish (wallpaper, paint) or coated with wood or steel.
ECOSTRAUV® is an industrial process of manufacturing of constructive materials born from the will of not having to choose between ecology and ecology. Our goal is to offer affordable, simple, efficient and locally produced building and renovation modules with the resources available. The state-of-the-art analysis of environmentally friendly constructions has led us to develop a unique solution that offers both significant production capacity and economic performance to meet the environmental challenges that must be addressed. face. Our solution is part of a circular economy model replicable in all territories that have both resources and needs.