The process consists of 2 parts: the wood frame preparation stations and the filling station. For companies that already have equipment for the preparation of the wood frame it is possible to buy or rent only the straw filling station. The filling process can fill up to 30m² of panels / hour
Straw filling station:
This part of the process is offered for sale from € 150,000 ex-VAT.
Rent from 5000 € HT / month (to consult us)
Sales and installation package including supply, delivery, installation (excluding cranage) commissioning, training and start-up assistance (2 weeks training) for the implementation of the process of filling and closing side boxes (manual nailing).
Not included: Preparation of the surfaces on the ground for implantation of the process (13ml minimum by 16ml minimum), putting in proximity of the energies (electricity 380 V three-phase and compressed air).
Possible options: automated nailing and increase the speed of the cylinder (contact us)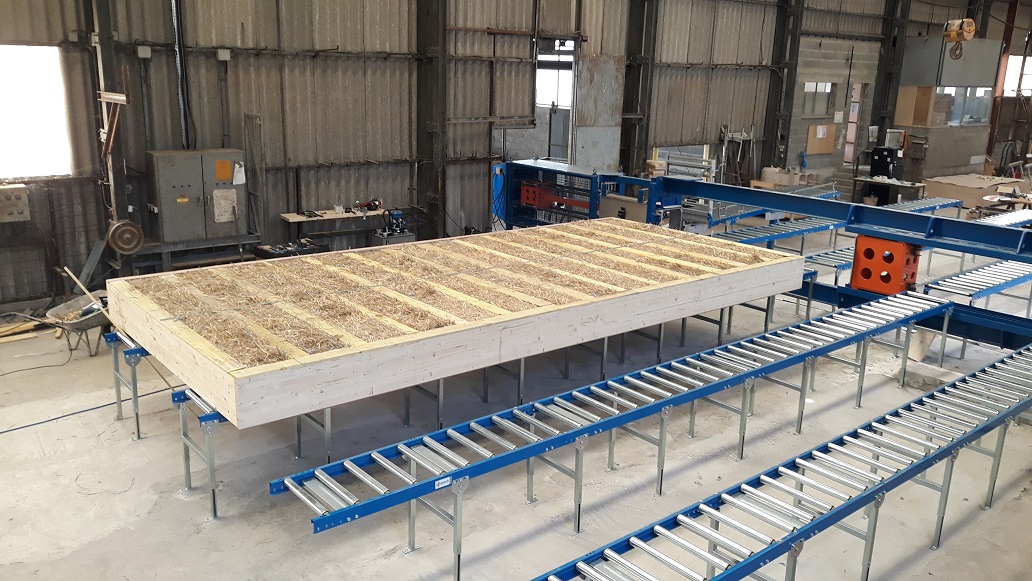 Wood frame preparation stations:
These are jigs and wedges for the preparation of walls and floors.
The wall preparation station is offered for sale at € 49,000 excluding tax including a set of 32 assembly blocks (tools).
The floor preparation station is offered for sale at 45 000 € HT including a set of 15 blocks of assembly (tools).
Template: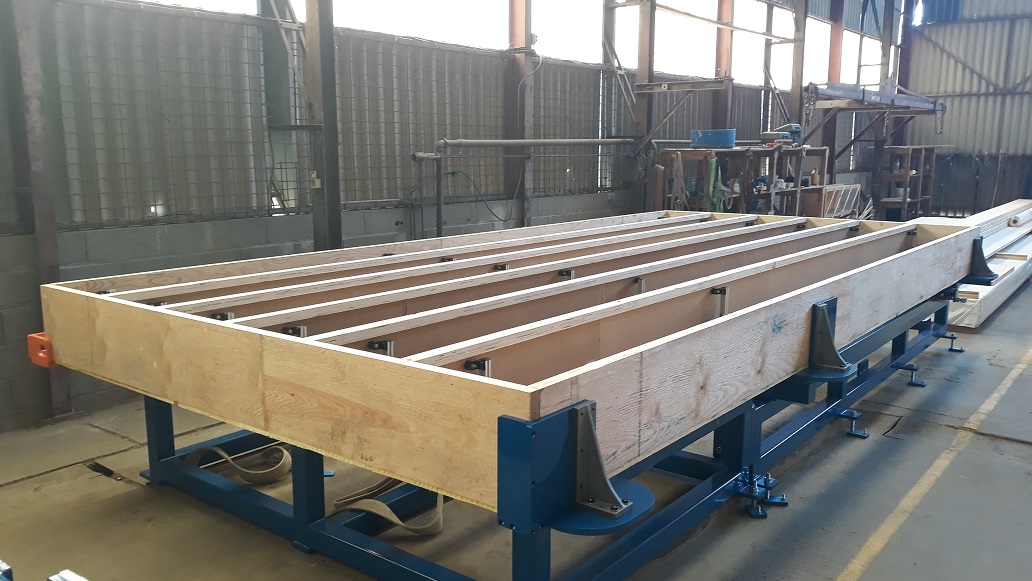 Tools: