We are primarily industrials. We have developed an innovative process for the production of biosourced building modules that will enable low carbon passive constructions.
The purpose of our activity is to sell our process. To convince you of its performances and those of our modules we can accompany you for your first constructions.
THE INVENTOR AND DIRECTOR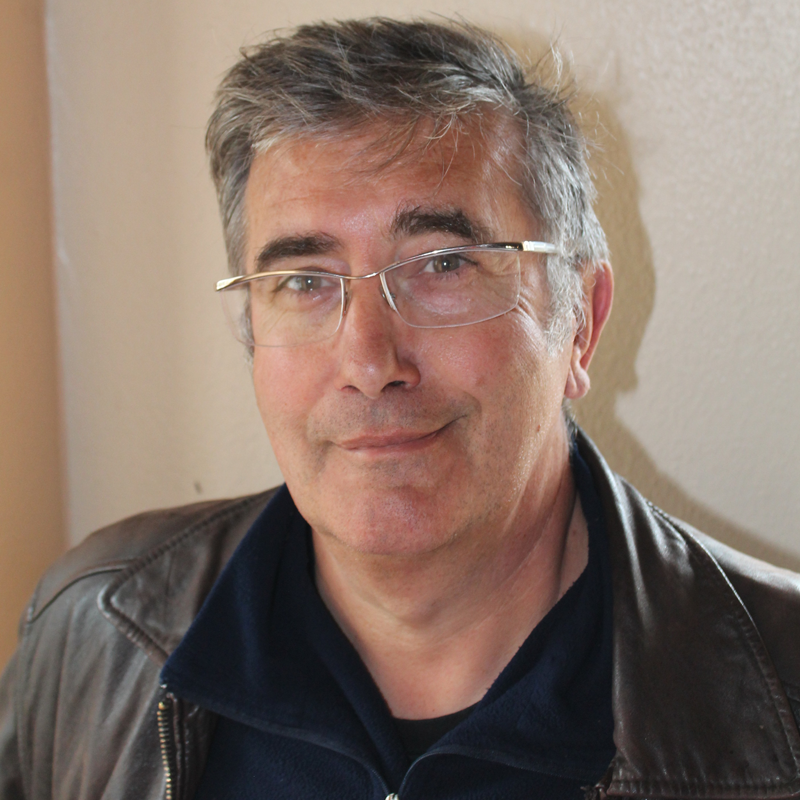 Erick RIGAUDIE, a mechanical engineer with more than 20 years of industry experience in France and abroad became in 2011 expert in thermal studies of buildings. In the frame many insulating materials. He quickly became very interested in straw because of its excellent heat resistance, availability and very low environmental impact. Having quickly recognized the cost and low production capacity, he decided to develop a process of industrial production of constructive modules that will allow a strong development of the use of biosourced building materials.






THE TEAM

Érick RIGAUDIE
PrESIDENT AND FOUNDER
Érick is an entrepreneur and pioneer in the industrialization processes of bio-sourced materials. Érick is also Certified Energy Auditor for Industry and Construction.

Yannick PINEAU
THERMAL RESPONSIBLE
Yannick has created Efficea - Thermal Research Office specializing in the energy performance of buildings. Yannick is an experienced consultant in high performance building construction (BETCB & REBSAC).

Dominique EVRAIN
Architect
Dominique has been an architect for 30 years with expertise in ecological materials, bio-climatic construction, passive construction, wood construction and geo-biological analysis of your environment.

Éric FOURNELY
POLYTECH UNIVERSITY PROFESSOR
Eric is a researcher, lecturer at the Polytech University of Clermont-Ferrand in charge of the Civil Engineering Division.

Maxence LESCURAT
After 10 years of experience as a construction manager for a single-family home builder, Maxence created LESCURAT BTP, a company specializing in groundwork, masonry, and masonry. He continues to work on many construction sites as a construction manager and will guide you in your construction project.

Christophe RIGAUDIE
International DEVELOPMENT
More than 12 years of operations in Asia Pacific, management of 6 companies, creation of 3 production plants (India and China).
Experience in LMBO, acquisition and integration business development management of a group of $ 450 million.

Philippe BERNE
DirECTOR
Philippe is a mechanical engineer. He has managed and developed production plants (up to 580p). And brings his experience as general manager of industrial companies designing and producing technical products with high added value in national and international contexts.

Christophe ARNALD
commercial DEVELOPMENT
Christophe is a mechanical engineer. He has contributed to the development of many companies: strategic, commercial and financial support.
ACTIV HOME has a team of professionals to assist you in all phases of your project construction or deployment process in your area.